Welcome
-
The site was updated on October 1, 2018
This is an informational web site dedicated to educating visitors to various topics such as the activity of listening, games people play, transactional analysis, the four categories of dynamic social operations, and others. The Activity of Listening, The OK Corral: Grid for What's Happening are described in several publications, written by Franklin H. Ernst, Jr., M.D.

They are available here for your viewing and usage. Art work, drawings and diagrams are also available here for your viewing and usage.
What's New
Who's Listening ? Transactional Analysis of Listening
Alphabet of Behavior Newsletter: "Howdy Diagram" Issue No. 6
Transactional Musings Newsletter:
"Neighborhood Watch Talk" - Newsletter:
Diagrams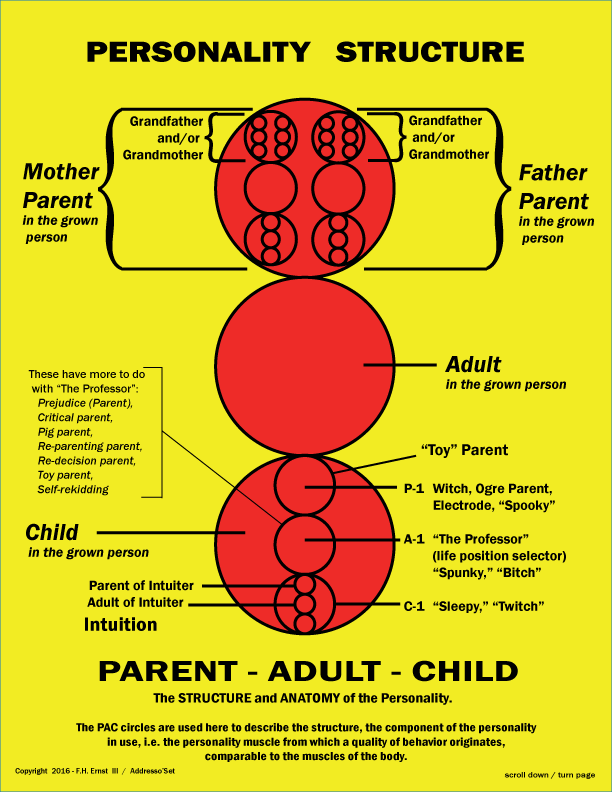 Personality Structure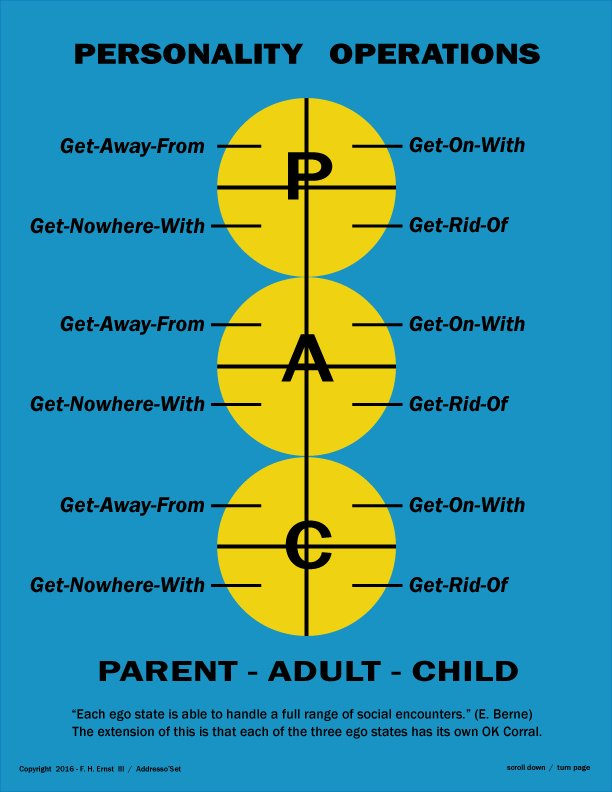 Personality Operations
A newsletter of the Golden Gate Foundation for Group Treatment, Inc. To view the newsletters go to The Encounterer tab.